Live Oak has repeatedly struck perfection and near-perfection since their modest start in the late 90s. It's no exaggeration to call them an Austin institution, and anybody worth their suds in Austin's craft beer scene would undoubtedly agree. Nestled right at the top of Live Oak's small-but-tall pillar of selections which includes Pilz, Liberation, and Big Bark (not to mention the seasonals!), sits their crowning achievement: The Live Oak HefeWeizen. Its clovey-banana flavor with a hint of bubblegum has been delighting local beer drinkers since before you can remember because the modern memory can only reach back 4-6 months, maximum. (If you think this statistic is untrue, then you're not drinking enough beer, Mr. Elephant Memory.) I'm going to go ahead and say it: Live Oak HefeWeizen is the definitive American hefeweizen. And in 4-6 months, I'll say it again, just to make sure your beery brain will remember it.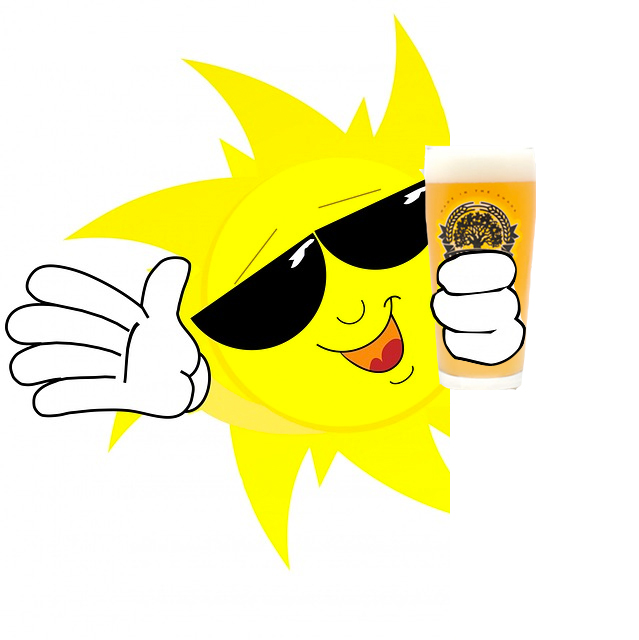 A definitive beer needs a definitive pairing. For this, we must simply acknowledge what Austin is best known for. No, not our music scene. Not Leslie. Not even dead Leslie. But our summers. Holy mother of dead Leslie, our summers! It's said that we get 250-300 days of sunshine per year, and I guarantee you they're all hot as balls. Even when you think it's not summer, it's summer. Halloween? Summer. Christmas? Late summer. Valentine's Day? Made up by the card companies to distract us from the fact that it's still summer.
So what are we poor Austinites to do with all of our summer? Swim, of course. The abundance of swimming holes in and around the Austin area is phenomenal. You have the iconic Barton Springs and Deep Eddy, various spots along the greenbelt (if it's been raining), and hill country favorites like Blue Hole, Hamilton Pool, Krause Springs, Jacob's Well, the list goes on and on. What else do we do in the summer? BEER. And while many a beer is appropriate for such aquatic adventures, the lure of Live Oak's HefeWeizen is what makes it the perfect pairing. You see, after all these years, Live Oak has yet to bottle or can their beer, making it exclusively available in keg form. So you must try a little harder to make it mobile. Fear not, little parrots, for we have an answer.
If beer is proof that God wants us to be happy, growlers are proof that God wants us to take our happiness on the road (no, that doesn't mean drink and drive, you lush). Next time you set out on a water adventure, be sure to pick up a non-glass growler or five of Live Oak HefeWeizen at one of many fine Austin establishments, keep in an iced cooler for the trip, and enjoy.
Happy eternal summer, Austin.