You know what I like? Barbecue. You know what I want to do with it? Drink it. You know what will land you in the hospital faster than fat ladies who didn't know they were pregnant? Trying to drink a side of beef ribs.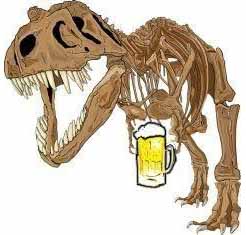 That's one of many reasons I'm glad Twisted X is around. Not only are they the lone Tex-Mex brewery in the state, but they've also provided a safe manner in which to drink barbecue. Their special release, Rauchtoberfest, is aged in whiskey barrels and made with grains smoked by the world-famous Salt Lick. If you don't live in the world, and therefore have not heard of The Salt Lick, it's a barbecue joint that's been serving up delicious smoked meats in Driftwood since before time. In fact, I'm fairly sure Little Foot ate there on his way to The Great Valley. Little Foot is a dinosaur. That's how long it's been around. It hasn't really been around since dinosaurs. An added bonus is that The Salt Lick is right down the road from the Twisted X brewery and tasting room. If you haven't put two and two together yet, you're in need of a day trip to Dripping Springs and Driftwood, or as I call them jointly, The Great Valley. I don't actually call them that.
Anywho, I made such a journey last week to celebrate Oktoberfest at Twisted X. I was joined by friends and family, and our selection of the new Rauchtoberfest was rewarded with specialty steins from the brewery and a complimentary refill. However, it didn't take both pints to realize that this was a great beer. Slightly sweet and malty, not too heavy on the hops, and a smoky flavor at the end that covers your tongue like sea foam before it recedes to the ocean of your gut. It's surprisingly good, and the smokiness of this beer is probably the most pleasant part of the surprise. Most beers that boast smokiness (called rauchbiers, "rauch" is German for "smoke") often showcase the smoke as an almost overpowering element. Some rauchbier brewers will even add artificial smoke flavor to their beer if they feel it needs that extra smoky sensation. It seems to me that the over-the-top Samuel L. Jackson-style approach is most common when determining the amount of smokiness that should be brewed into rauchbiers. That approach is, simply, "Hold onto your bungholes."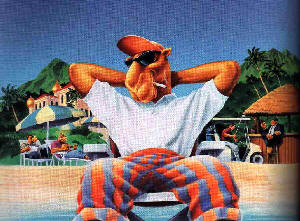 This is where Twisted X's Rauchtoberfest is set apart. Its light smoky smoothness makes it an entirely different rauchbier animal. Because of this, it's logical that you should parrot with the only smoking animal I know: Joe Camel! I should now note that I am not endorsing smoking here. My suggestions is to pair this beer with the camel himself, not necessarily the cigarettes, but I'm entirely aware of the implications. If I wanted to, I could have played this pairing safely and chosen Smokey the Bear instead, but ever since Pharrell stole his hat, he's just a regular not-all-that-cool bear. Rauchtoberfest deserves something better. What I'm trying to say is that a leather jacket-wearing desert mammal who smokes and plays in a band makes just about as much sense as a German-style Oktoberfest made by a Tex-Mex brewing company in the middle of September. And yet both are somehow equally spectacular. (Also, Germany technically starts their Oktoberfest in September, so Twisted X's timing isn't off, but still…it's called OKTOBERfest. Okay? You're confusing the world.)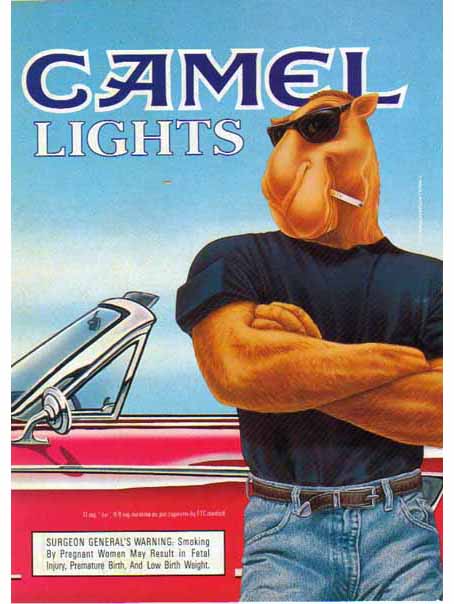 I don't personally smoke, but if you do, you can take a pack of Camels with you to Twisted X's tasting room and enjoy them outside alongside a Rauchtoberfest. If you find tobacky to be too wacky, then just get the Rauchtoberfest by itself and think of camels, as I often do. If the beer isn't enough smoke for you, then afterward, head over to The Salt Lick, order a pile of meat, and just pretend you're eating a camel. SEE?! Another perfect pairing.
You're welcome and goodnight.