Pale Dog, as the name might suggest, is a Pale Ale made out of dogs. The dogs are added to the wort before entering the fur-menter, and then removed from the brew during the filtration process. Luckily for us, you can't even taste the dogs. All you get is dry-hopped goodness and the continual craving for another can that will make you salivate more than the powers of Pavlov ever could.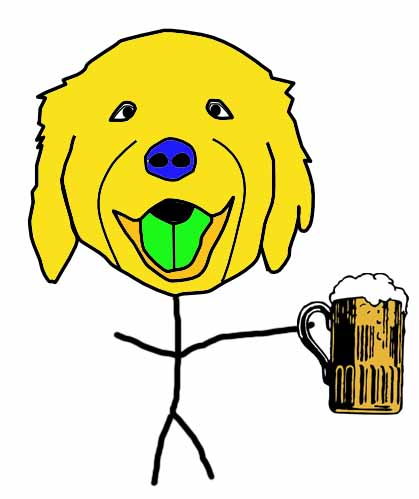 Intentional or not, in some ways Pale Dog really is like a dog to me. Dogs are man's best friend, and so is this beer. It's a reliable beer, pleasing to almost all beer-drinking types. It's always there when you need it, and it won't let you down. It's refreshing and smooth at the same time with a non-abrasive bitterness and a floral nose, which, much like a dog's nose, is also wet. In our world of much-needed weeknight wind downs, Pale Dog is a great companion.
It is for this reason that Pale Dog is the official beer of Pagelings, the three-part space-folk band of which I probably only make up about 15%, everything considered. Never mind that, though. I'm proud to be a member of Pagelings, partially because I like the music we make, and mostly because our musical energy is fueled by Pale Dog. If you'd like to hear what kind of music is born when the artists are under the influence of fermented magic, then you're in luck, because I'm about to make a shameless plug.
It is my recommendation that you make yourself comfortable, turn out all the lights, grab a Pale Dog (maybe do that first), and parrot with the malty sweet melodies and non-abrasive bitterness of our newly-released EP, "The Harbinger." This five-song story is only 18 minutes long, the perfect amount of time to fully savor your Pale Dog. If you find our music is not to your liking, then first, you should know that you hate the music that beer wrote. Shame on you. Second, restart "The Harbinger" and drink another Pale Dog. Repeat this process until you've changed your mind.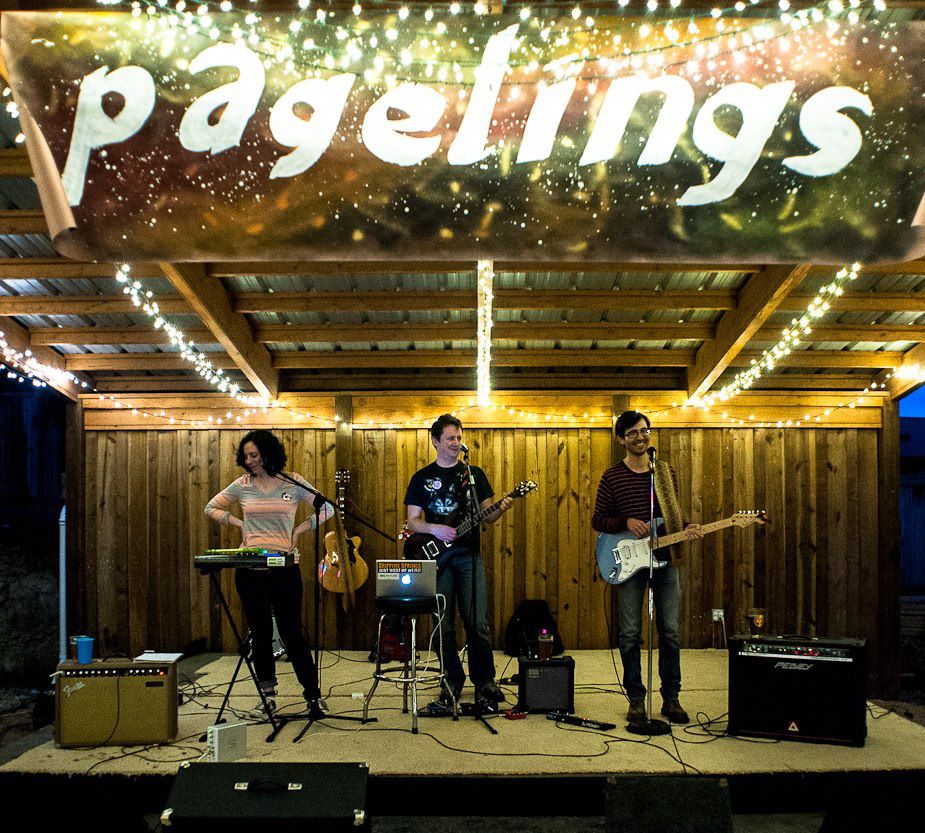 For those of you who are still reading this, I offer the following:
I will send a free download code for our EP, "The Harbinger," to the first THREE (3) people to leave a comment below, as long as you promise to drink a Pale Dog when you listen to it.
To anybody who listens to our music and then sends fan mail to Pagelings at pagelings@thepandarosa.com (fan mail that is not soliciting a five-way, which is the only fan mail we've received so far), I will personally sing you "I Could Tell" and give you a can of Pale Dog.
I mean it. Now get listening or let sleeping Pale Dogs lie.