Holiday is an American strong ale that was brewed to resemble an oatmeal raisin cookie. It's made with vanilla, brown sugar, and a spice-ton of shit. I mean a shit-ton of spice, like nutmeg and cinnamon. The resulting flavor is not as sweet as you might think, but after a few sips, I had visions of butterscotch and toffee dancing in my head. Which is a weird visual, but I think that's mostly because the butterscotch had Tony Danza's face.
Unlike Tony Danza, though, this beer is rich and perfect for winter times. Because it's supposed to be like an oatmeal cookie, I give you permission to drink Holiday first thing in the morning with your coffee. Of course, by coffee, I mean a coffee stout, and by first thing in the morning, I literally mean 6 A.M.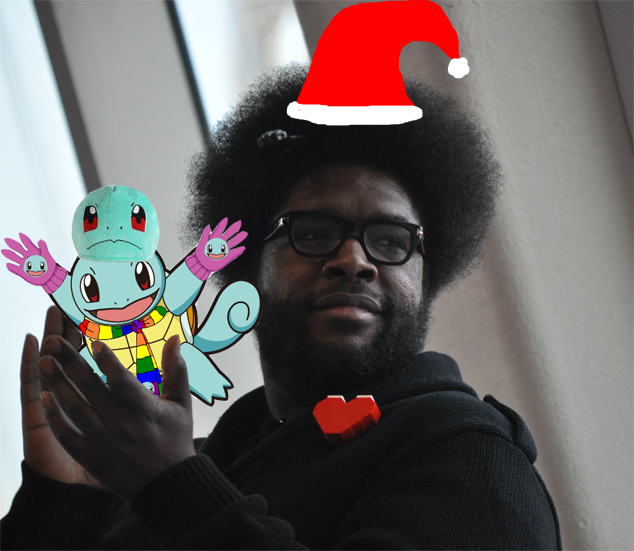 As you'll recall from yesterday's post, the upcoming pairings are courtesy of Questlove, drummer for The Roots, who is giving me all the gifts from the song, "The Twelve Days of Christmas." As you'll also recall, years of drumming has degraded Questlove's hearing, so his interpretation of the lyrics, and therefore the associated gifts, are a little off, but let's see how he did today.
On the second day of Christmas, my Questlove gave to me: "Two Squirtle gloves."
I'm actually fairly pleased with this. The gloves will go with my Squirtle hat and scarf. Thanks, Questlove!
Everybody, enjoy pairing Rogness Holiday with pointless Pokemon apparel. Good day, sirs.