Who's the coolest kid on Krampus? This imperial Helles lager, that's who. Krampus, by Southern Tier, is brewed to bitter your Christmas spirit, but in a way that's much more enjoyable than the typical spirit bittering experience. Which is, of course, being in the Walmart checkout line on Christmas Eve and realizing that the world just needs to start over and make new people. Krampus' bitterness is superior because it comes from two hop varieties, which lend pleasantly piny aromas and complex taste to the brew. The imperial booziness and the plethora of malts used to make Krampus set it apart from your typical Helles lager, giving it a bright boldness which is usually absent from this beer style.
Though Krampus is a true Christmas treat when it comes to flavor, I think one of the best parts about this beer is that it's named after the most terrifying character in Christmas folklore. If you haven't heard of Krampus before, do a little research into the role he plays during the holidays, and then do him a favor and just have your kids tied up and ready to be dragged off to the underworld for torturing, because wrapping them in chains is really the hardest part for him. Thanks in advance.
Alright, let's get to the pairing for the third day of Christmas beer. Please remember that the pairings for this series are courtesy of Questlove, who is giving me, in order, all of the gifts from "The Twelve Days of Christmas" song. Again, his hearing has been compromised from drumming for The Roots for so long, and he's apparently misheard a lot of the lyrics to this popular carol. Still, he's doing his best to send the right gift. Let's see what we got today.
On the third day of Christmas, my Questlove gave to me: "Three French horns."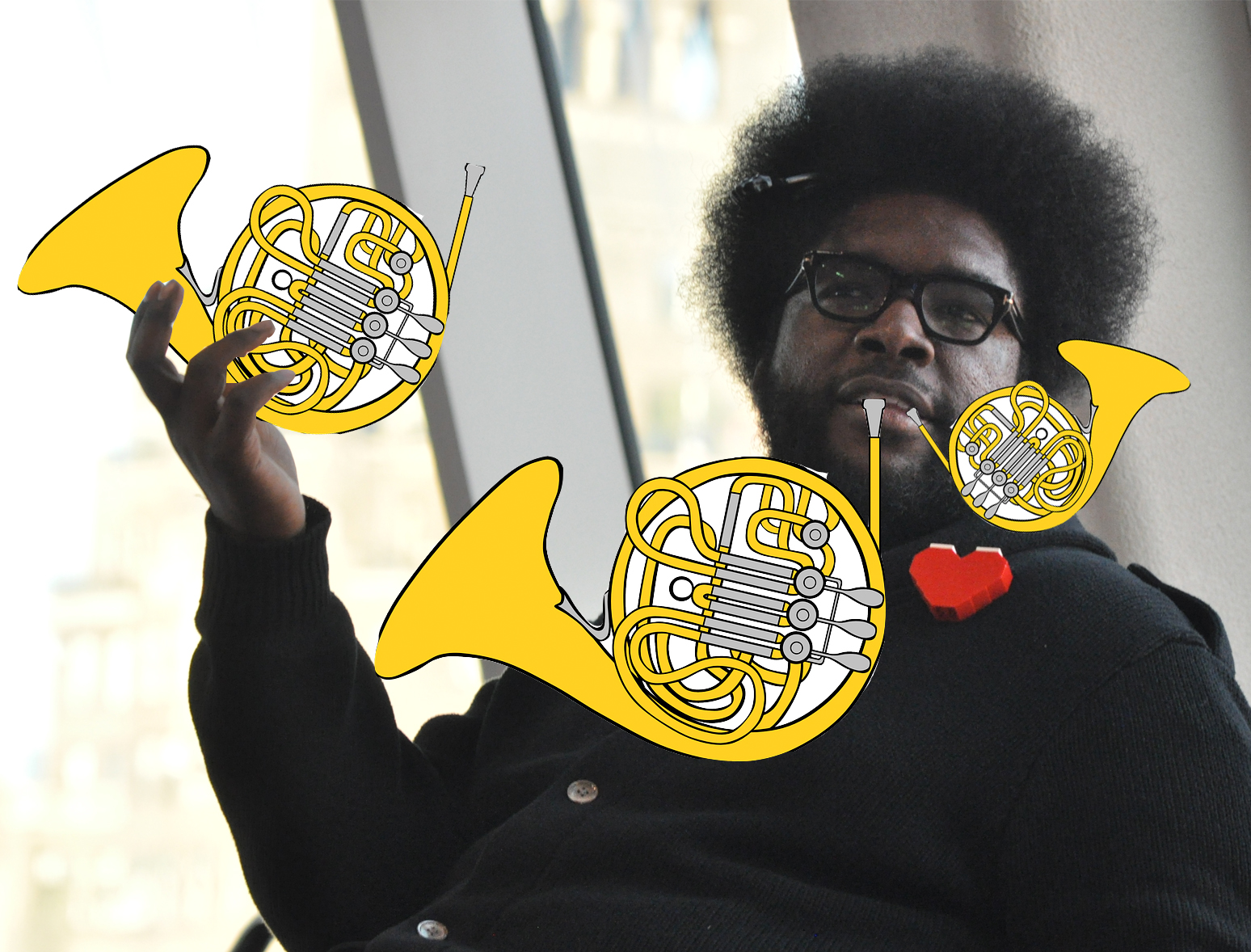 I have no idea what I'm going to do with this triplet of brass instruments, but I'm not complaining. I would tell you that I can actually play at an expert level, but I don't like to toot my own horn. So, I guess I have to give these away and let somebody else toot them for me. Thanks anyway, Questlove!
Y'all enjoy your Krampus and your French horns! I'll see you tomorrow.