Everyone knows Ebenezer is that jerk who made Kermit the Frog kill himself on Christmas, or however that movie goes. But the beer version of Ebenezer is a much gentler soul. This bottle conditioned winter warmer is sure to thaw even the coldest of hearts (Cameron…), and put you in a Christmas state of mind. I'd say the flavor of this beer is more like Ebenezer after his momentous transformation – toasty and slightly fruity with the ability to cure sick children through presents.
Obviously I don't pay much attention to literature, but what I lack in everything, I make up for in drinking lots of beer. So, trust me when I say this malty mixture is definitely a beer.
As part of this Christmas series, I'm going to remind you on a daily basis that the pairings are being provided by Questlove, drummer for The Roots. He's sending me, in order, all the gifts that are given in the song, "The Twelve Days of Christmas." I will also remind you that Questlove is hard at hearing these days, so his interpretation of the song's lyrics have been slightly misconstrued. Let's see what we got today.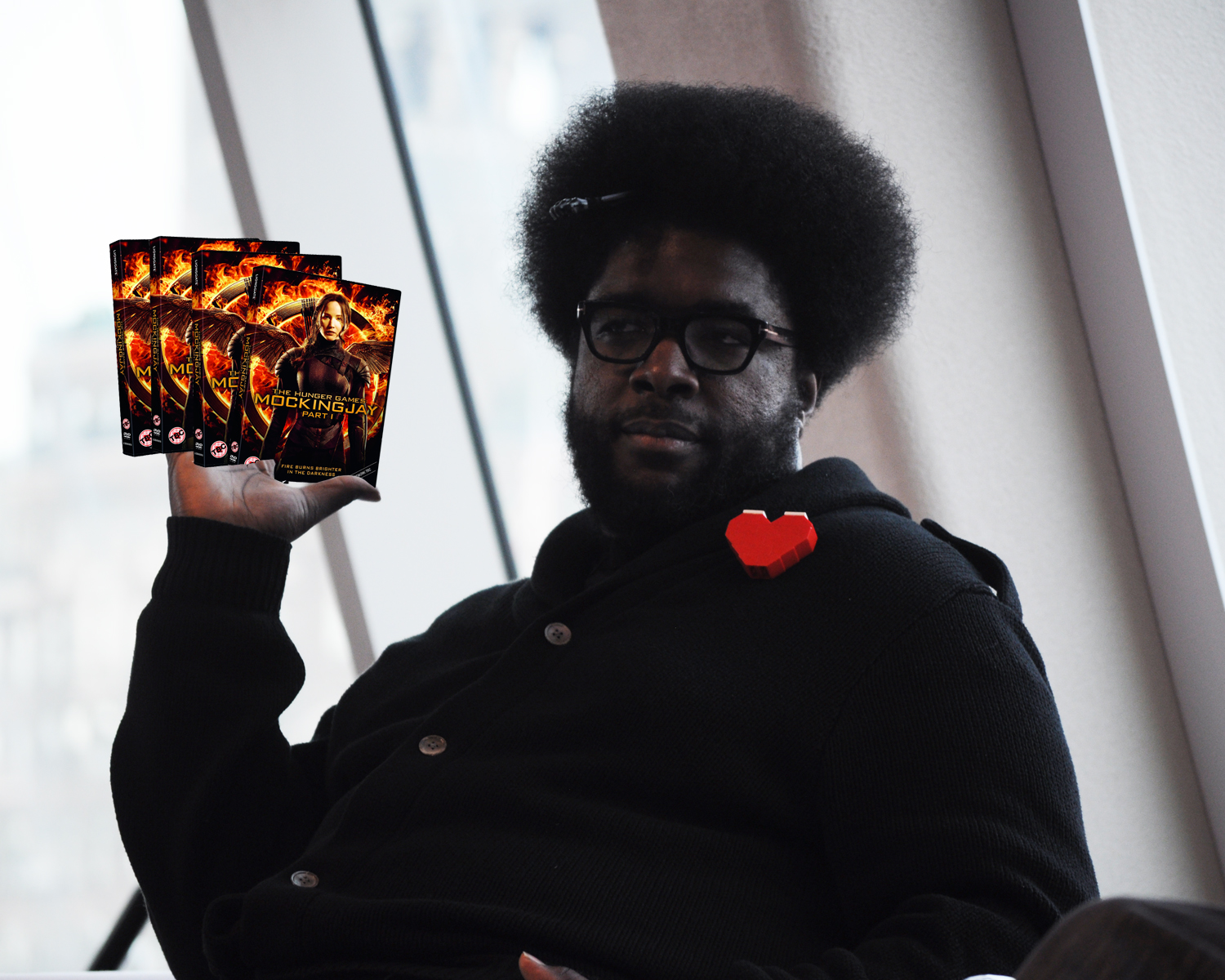 On the fourth day of Christmas, my Questlove gave to me: "Four Mockingjays."
Wow, four DVD copies of The Hunger Games: Mockingjay – Part 1. Gosh, Questlove, you shouldn't have! Wait a second… This movie isn't out on DVD yet. Questlove, did you bootleg Mockingjay? Dammit, Questy, we talked about this! You know I can't accept these. I'm going to have to burn them. C'mon, man, you've got to stop your criminal ways before it lands you in the slammer. Or worse, the jailhouse.
Okay, well y'all enjoy Ebenezer and Mockingjay, I'm going to visit Questlove in prison. Bye!