If you get excited about spicy Christmas ales that aren't too heavy, then this beer is going to blow the skirt straight off your boat, or however that saying goes. Merry Christmas is a bottle fermented beer brewed with cinnamon, vanilla beans, nutmeg, and allspice. I've always found it odd that allspice isn't actually all of the spices. If it were, I suppose they'd call it all-encompassing spice, but they don't, so never mind that Jerry Seinfeld thought. This beer has most of the spices, but they're actually used in a way that's not overwhelming. This is a rare occurrence in a Christmas beer, as the majority of them are so chock full of spice that they end up tasting like the potpourri in your grandma's bathroom. Not that I've eaten the potpourri in your grandma's bathroom, but I have.
Let's see what hard-at-hearing Questlove has sent to pair with this beer. (He's supposed to be giving me all the gifts from the song, "The Twelve Days of Christmas," but so far he's 0 for 10 in accuracy.)
On the eleventh day of Christmas, my Questlove gave to me: "Eleven Pfeiffers fifing."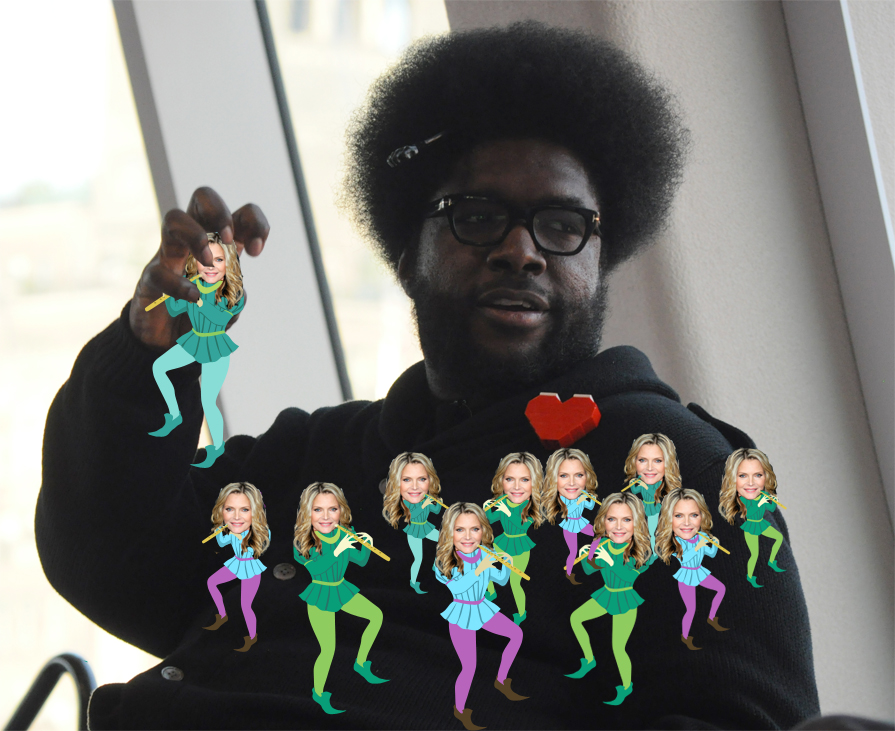 I had no idea that Michelle Pfeiffer had such skill when it came to playing traditional European flutes commonly used in battle. I also had no idea her head would stay the same size despite her varied body size.
Well, the music is quite lovely, but not surprisingly, the gift is incorrect again. No worries, though, Questlove. "P"s and "F"s totally sound the same. Your mistake is reasonable.
Not really. I can't make excuses for you anymore.
I'm tired, good night.