If beers were ducks, and in some countries they are, then Oddwood's Saison is by all accounts a very odd duck indeed. To start, Oddwood Ales, lead by Taylor Ziebarth, is a contract brewery, so this beer is actually brewed and fermented using Adelbert's Brewery's equipment. In my mind, being a contract brewer is like being a talented yet homeless gourmet chef (I'm sure we can all relate here), who has to hit up one of his not-homeless friends to use their kitchen and cooking utensils every time he wants to throw a dinner party. It's exactly like that, so don't even tell me I'm wrong.
Another thing that makes this beer a bit odd is the fact that it's fermented in oak barrels with Belgian and Brettanomyces yeasts. If you don't know about Brettanomyces, it's a yeast strain that could be considered an off-flavor-causing contaminate, but when used with the right style of beer, it can actually enhance flavors and provide a lovely lift of sourness. With Oddwood's Saison, this effect is described by the brewery as "glorious funk," which I believe is a response to the age-old lyrics from "Flashlight" that go, "Most of all he needs the funk. Help him find the funk." He also needs light, citrusy fruit and woody notes, which this Saison can help him find, too. Yes, Oddwood Saison Wild Farmhouse Ale is a fruity and funkadelicly fermented savior that has magically transformed a contaminate into a work of art.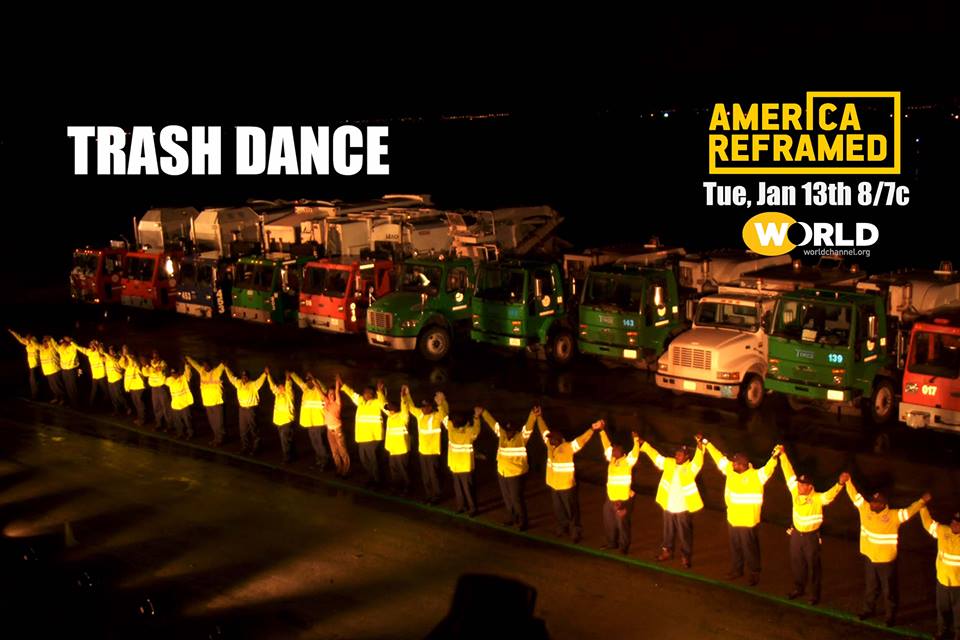 That being the case, it only makes sense to parrot with another work of art that literally alters trash into visual treasure. Luckily for us, Trash Dance, an amazing documentary by local filmmaker, Andy Garrison, is showing tonight (1/13/15) at 8/7c on PBS. To briefly summarize this film, Trash Dance is a story about a chrazy choreographer (Allison Orr) who barges into the lives of a bunch of garbage men and ladies, bowls them over with kindness and hard work, and then convinces them to take part in a gigantic dance spectacle based on their everyday work lives. It's a beautiful film to behold, and no lizards were harmed during its making, but there were a couple dead cats involved. In short, it's fun for the whole family!
Both Trash Dance and Oddwood Saison Ale are locally made gems that are best enjoyed together and as soon as possible. Trash Dance will only have one PBS premiere, and there is a limited supply of Oddwood Saison currently on shelves (I got mine at Sunrise Minimart on Anderson Ln., and there were just a few left). If you so happen to miss Trash Dance tonight, which you shouldn't because I've heard whispers that skipping out on this movie is actually grounds for being banished to Hell, then you can find it on Netflix for now. If you miss out on Oddwood Saison, well, I don't know what to tell you. You can't DVR a beer. I've tried, and the ensuing disaster is one of many reasons we can't have nice things.
Anyway, bottoms up to the tastiest trash in Austin!
(Update 1/16/15: PBS has made Trash Dance available to watch online until 1/29/15: Click to watch Trash Dance!)